YAY! other work done

my part of the Art Trade with

Maixshunsui <333333
>w< I was born the inspiration, and I did not bother me draw, take out the work according me the inspiration is coming to give my best and give them something really nice (although I botched out XD)

I take the sketch 1 day, 6 hours lineart, and 10 hours coloring
I gave my best I hope you like (and if not, kill it!

)

Shunsui is very difficult to draw in the aspect of having a great number of details but it was fun to draw

Mai is really beutiful

I Consider one of my best works (for the time that take me) Unfortunately many people believe that my work is not worth what I charge in points (find it expensive)

I think that makes for pay pal only

=========================================
=========================================
YAY!!! otro trabajo terminado

mi parte del Art Trade con

MaixShunsui <333
>w< me nacio la inspiracion y quise dibujarlo no se molesten conmigo ,saco los trabajos segun me va llegando la inspiracion para darles mi mejor esfuerzo y darles algo bonito de verdad (aunque me salga una chapuza XD)

me tomo 1 dia el boceto, 6 horas el lineart, y 10 horas colorearlo
di mi mejor esfuerzo espero que le guste (y si no, la mato!!

)

shunsui es muy dificil de dibujar en el aspecto de tener un sinnumero de detalles pero fue divertido dibujarlo

Mai es realmente hermosa

lo considero uno de mis mejores trabajos (por lo que dije del tiempo que me tomo) desafortunadamente mucha gente cree que mi trabajo no vale lo que cobro en puntos (se les hace caro)

deberia cobrar solo pay pal

Great inspiration with Maaya Sakamoto

(and Pearl Jam befored !!!!

)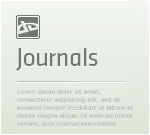 AT BleachxOc Yes!!? <3333TSK okay recycling a journal here XD
as good as told them I'm looking for pictures of my ocxcanon XD and I Love Draw Anothers OcxBleach
Bleach & Shunsui Kyoraku by Tite Kubo
Mai Kimura ~Squeaky-Abee
Art: Me